Has bottom static overlap seal and traveling end seal (hot wire), w/ hole perforator System. Includes vac. pump. Has Alan Bradley PLC and comes with harmonic infeed.
Max. Speed: 75/min.
Max. Film Speed:90 ft./min.
Max. Film Size:40" W
Electric:230 V, 1 PH., 14 Amps
Air Required:Max. 60 P.S.I.
Min. 40 P.S.I.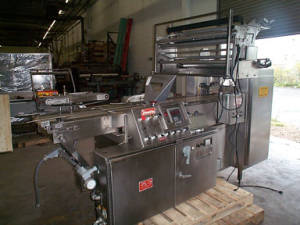 Shanklin-F-4SSH-2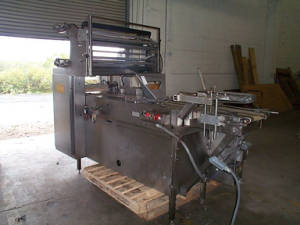 Shanklin-F-4SSH-1